People are drowning in content creation overwhelm from social media platforms, to opt-ins to, one-on-one worksheets and materials. But here's the problem…there is only one of you and you can only do so much!
Yes, you have what it takes!
Yes, you have the information!
Yes, you have the tools!
You need to create your course…you just don't have a solid plan to get there and we all know that you need a clear and concise plan to get it done and check it off the list.
Say Yes to No!
No more pondering the process.
No more content confusion.
No more throwing information together without confidence to keep moving forward.
It's time to get organized so you can design, launch your course in record time and start collecting those coins!  When you are ready to start making more dough with information you already know, holla at me here!
My First Class
On the playground, of course, at recess! I decided I was tired of the same old games we played day after day.  I was ready for some new action, so at the age of 8, I taught my first lesson on how to play this random game I made up.  I had the rules, how you get started, how do you win and how the game ends.  We played that made-up game for weeks.  How did I create it so quickly? I took a few games I already knew and loved to play, combined them and poof we had a new game and loads of new fun.
When I realized it was my calling…
I was sitting on the other side of a training class and as I sat there I realized that not only could I teach what she was teaching, I could do it better because I'm actually in the position and could fill in some necessary steps and processes to make the job better.
So I applied for the job and didn't get it, but what I did get was some advise I took straight to the bank.  She told me that if I wanted to get my foot in the door I could work my way up or go to school.
So how did I get here…
I went to school and received my first Master's in Adult Education and as they say the rest is history.  I worked at a University, State Government Agencies, Federal Government Agencies and Corporations using all aspects of the adult learning theories and creating international learning events for all.  I received my other Master's degree in Instructional Technology helping me be more innovative with the learning and technology.  I was in love.
And so my love affair with learning began
I love to teach and I love to be creative and creating courses combines the two worlds for me.  I get to do what I love every single day. Now there are times when it's tough but because I love it so I just keep on moving to get it done. There are some bad times…like my layoff.  This field is the first to get cut!  I was told that in school so I'm prepared for when it hits however that is how I got here…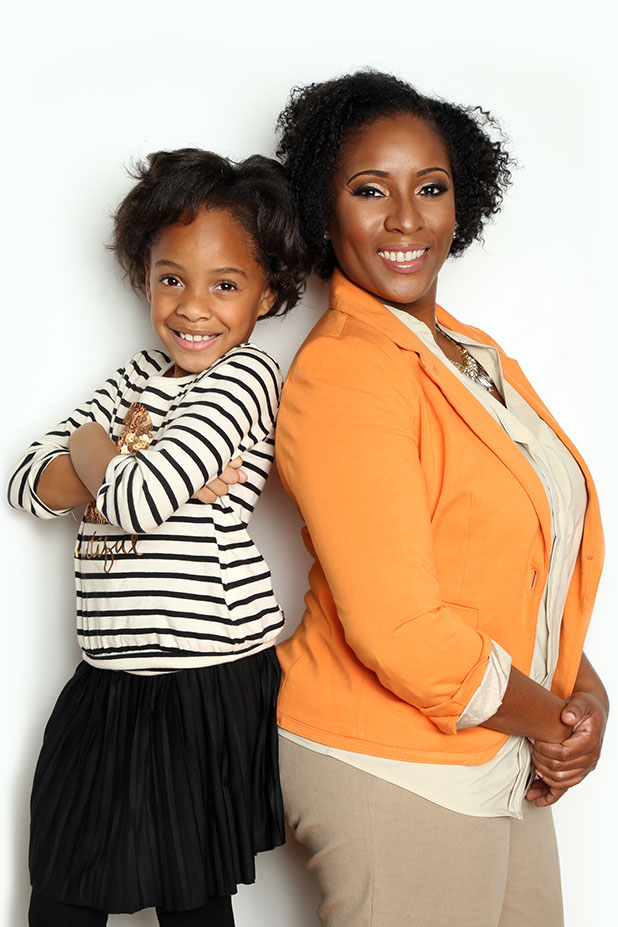 I was laid-off and thought this will be the last time and I started working on my business and started using the phrase From Lay Off to Launch and that's exactly what I did.  As a single mom I need to be lay-off proof and one way to make that happen is to have unlimited flowing funds so I start Toni L Brown, LLC an Instructional Design firm and started creation courses for people like you…entrepreneurs, small business owners and people that want to teach their expertise.
My mini-mogul, Joi and I can't wait to meet you!
Toni
Oh, you can become apart of my course creator clique by joining us in my open access classroom, CYC Training Room Facebook Group.