HOW TO ORGANIZE, DESIGN AND DEVELOP
YOUR ONLINE CLASSROOM
IN 40 HOURS
Without
fumbling around with those freebies, committing content creation suicide or wasting any more vaulable time trying to figure it all out!
so that
You can afford those unexpected expenses, upgrade your ride and go on that Disney cruise you've been planning to sail on for years.

Even if



You don't mind putting a tarp over a linking roof or rolling in your old hoopty.  There is another choice…check it out!

Did You Know that it Takes 40 hours Just to Create an 1 Hour Online Course

NOW THERE ARE SOME THINGS THAT HAVE MADE THIS A BUMPY RIDE AND ROBBED YOU OF YOUR VALUABLE TIME
HERE ARE 4 COURSE CREATION BOO-BOOS THAT LEAD TO A BLUNDER-FILLED COURSE CREATION JOURNEY
BLUNDER #1
Not Knowing Your Journey- One of the biggest blunders an DIY course creator runs into is jumping into course creation without a plan.  This cause great confusion and frustration with getting the darn thing created.  Having a clear and concise plan in hand will decrease your vulnerability to fall in the pit of no process.

BLUNDER #2
Being Stalled with Analysis Paralysis- Most experts tend to overthink each step, each task and each customer.  This program helps you decipher what direction you should go from the start and puts an end to the "What do I do next?" Qs that pop up here and there.

BLUNDER #3
Having Too Much or Too Little Information- In our excitement, we tend to want to give too much information or in a hesitant state, we don't want to give away everything plus the kitchen sink.  Remember creating a course is an exchange of information, so the person in need can move forward.  Don't worry about this, trust me, with this program you provide the exact information your customer needs to succeed.

BLUNDER #4
Trying to Include Everything and Teach to Everyone- Because we are natural givers we know that everyone can use the information you are sharing, in order to really make a mark you need to narrow your audience for their sake and yours.  This program teaches you how to avoid this blunder select the right content for the right audience.

You cannot afford to waste any more time.
You are leaving mounds of mullah on the table for someone else to pocket and that just plain CRAZY!
…AND NOW IT'S TIME TO SMOOTH THAT RIDE AND GET OUT OF YOUR OWN WAY!

5 WAYS TO INSTANTLY GET OUT OF YOUR WAY AND CREATE YOUR CLASSROOM ALREADY
1. Be like Nike and JUST DO IT! You have everything you need to get started- the content and a computer. CYCA takes care of the rest.
2. Bust a Move! Don't be scared, get out of your way and create the course you've been wanting and waiting to create. Take the first step, join us and get your course out of your head and into your customer's hands.
3. Don't know where to start? Don't know what to teach? Don't know what to create? NO PROBLEM! CYCA guides you through this entire process from idea to implementation without being overwhelmed or falling into the course confusion vortex. See – I've got you covered.
4. You are unique. What you provide has NOT been done the way you would do it. It's enough room for everybody. You better get in, where you fit in.
5. Never be afraid to try something new. Remember, amateurs built the ark, professionals built the Titanic (author unknown). Let's show them how it should be done! Come on, let's go!
5 SHOCKINGLY SENSIBLE REASONS YOU SHOULD KEEP IT MOVING AND PACKAGE, PRODUCE AND PRESENT YOUR ONLINE OR OFFLINE CLASSROOM TODAY:
Reason #1 You are tire of watching others launch with the same idea from the sidelines
Reason #2 You are ready to scratch the course off your to-do list
Reason #3 You can get it out and start making money while you eat, sleep and play for the low-low
Reason #4  You have help as much or as little as you want
Reason #5 This time next year you don't want to be thinking…"I should have started this last year."
Note: No you don't have to create an online course, you can create it for a live setting, an event, a church or community center class or even an after school program.  The sky's the limit!

I KNOW WHAT YOU'RE THINKING…
I don't know where to start
There are too many courses out here like mine
I can't seem to find the time to create a course
When I think about it, my brain starts to hurt
It's time to put these excused to bed! Bye Felicia!
THE TRUTH IS…
You have everything you need to get started.
With a complete, simple to use plan you get it done in record time.
Once you put your spin on it, it will be different from anything on the market.
Look, I've worked with Fortune 500 companies creating online and offline international learning events for 20 years, with the education to back it up and it still took me 2 years to create a course creation system that works for me and got me, my customers and now you moving forward on the course creation journey.
STILL A LITTLE CONCERNED….DON'T WORRY, SEE…

WITH ME PARTNERING WITH YOU, YOU WILL…

o Use the industry's standardized steps to get organized to design and develop   your course so you can launch in record time
o Unclog the content clutter and get clear on the brilliance that's going to bring in the bucks
o Procrastinate-proof your course production process
o Use an easy to implement course creation strategy that takes you from concept to your customer's computer in a matter of days
o Generate enough income where stressful unexpecteds are a thing of the past
HOLD UP!
SO WHY SHOULD YOU FOLLOW MY LEAD?
FIRST THINGS FIRST: WHO AM I?

I am a learning project manager powerhouse. 
As the creator of Creating Your Classroom, it is my mission to assist entrepreneurs, small business owners and college grads in delivering clear, comprehensive content and look good while delivering it and raking in the dough.
I've been in the course design game for over 15 years working with government agencies, post-secondary education, k-12 organization and Fortune 500 corporations; infusing technology into their learning programs.
Not only do I have years of work experience, I have the theory behind why adults want to learn and how they learn best, with two master's degrees under my belt, I've got you covered.
In 2014, I was laid off and determined this was the last time I left my life in the complete hands of others.  I knew it was the right time to start building my own business and start making limitless income with information I already know and love.  My statement money-making statement was from Lay-off to Launch, and that's exactly what I did.  I launched my first product in 2015 and I've been creating, coaching, consulting and collecting a windfall of coins since then!
See, I don't just create courses, I create learning experiences that have people lined up like Air Jordan's release day.

I'm ready to educate and change the world one captivating course at a time, standing right next you!

What Does Our Creating Your Classroom Project Management Partnership Look Like?

5 Live Action Packed Implementation Sessions

5 Assignment Reviews

3 Q & A Live Sessions

Lifetime Access to Creating Your Classroom Study Hall (Private FB Group)
Bonus: Teach Yourself Wealthy mini Masterclass: Money Matters, Time Saving Solutions and Money-Making Marketing Strategies
YOU ARE A FEW CLICKS FROM A PARTNERSHIP THAT HELPS YOU MAKE MONEY WHILE YOU EAT, SLEEP AND PLAY!
8 MONTHLY PAYMENTS of $197
Get started for only $197

5 Qs SWIRLING IN YOUR BEAUTIFUL MIND
Q1. What what do I need to bring to the table?
A1. Your beautiful ideas, paper, pencil and your favorite internet access device. I give you everything you need.
Q2. What if I don't have a topic to teach?
A2. I help you figure it out! I have a class dedicated to helping you figure out the topic you will teach. If you are one of the first 100 to enroll you get 2- 15 minute Private Planning Periods and you can use one of these to get you started.
Q3. Does this apply to any industry?
A3. Yes it does.
Here's a short list: Beauty and Personal care ($7.5 billion industry), Landscapers, Public Relations, Florist, Teachers, iPhone specialist, small business owners for on boarding process, Franchising, Dog Walker, Baby Sitter, Nanny, Entertainment (Producer, Writer-African Americans watch 7 hours of TV per day) help people produce their own show, Speech Pathologist, Marketing, Social Media, Quick Service Restaurants, Travel and Tourism ($40 billion industry)
You can also create an education product to increase your company's visibility. You can create an education segment that highlights how to use your product or service. The sky's the limit! This academy is for everyone in any industry and every product or service.
Q4. What other cost may apply?
A4. Not sure, the choice is yours. What I mean by this is that I give you ways to create your course completely free (besides the tuition for CYCA). I give you options for designing, developing and delivering your classroom. I also give you low price and high end options. So the choice is yours my friend.
Q5. What if I no longer want to create my classroom?
A5. You can cancel your membership at any time. I won't harass, guilt, or shame you into staying. In fact, the whole process will be automated, so I might not even know if you leave. I'll probably feel a little hurt I couldn't help but I won't actually know. So enroll, knowing full well that if its not your jam, it is all good!
6 WAYS THIS PROGRAM WILL CHANGE YOUR LIFE FOREVER:
It will…
1. Let you strut your stuff, making you the Oprah of your industry.
2. Enhance your lifestyle so much, your family and friends will be envious of your Instagram.
3. Give you time to work for your favorite cause.
4. Make you the BOSS!
5. Reduce life worries so you can relax and enjoy the view.
6. Generate income for generations to come so your grands and great grands can enjoy the fruits of your labor.
CYC PMP HAS EVERYTHING YOU NEED IN ONE EASY TO IMPLEMENT PACKAGE

What your Tuition Includes:
No library card needed to access the unlimited resources CYCA Media Library provides.  The library houses support materials, exercises, resources, tutorials, videos, audio files, swipe files and templates, you need to create your classroom.  It grows as the field grows so every new technique, technology or short cut I discover will be posted here.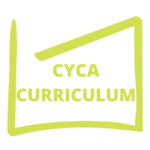 Steps for identifying the content your need to include in your classroom, eliminating analysis paralysis leading to a simple course creation process.  My secret system that takes your content and easily convert your content into modules, lessons and materials eliminating course creation confusion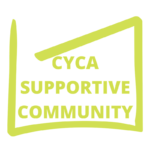 Exclusive Facebook area designed for us to collaborate!  We all have a skill that can help someone through a rough patch.  In our CYCA Study Hall we create a community to be each others cheerleaders, connect and collaborate!  This is an area to be yourself, brainstorm with fellow teachers, be honest and not be judged.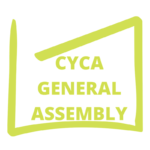 Live Mastermind sessions where you get your burning questions answered.

When do We Start?
Immediately!
Once you make your first payment you can start to post questions in our group, use the brainstorming worksheet to get your juices flowing and start to collaborate with your classmates.
Then on January 18, 2017 we start the first lesson.  You will receive an email with all the class details including access to workshop and materials.  Group sessions will be conducted on Tuesdays at 8:00 pm Eastern, with a recording for those that can't attend.
8 MONTHLY PAYMENTS of $197
Get started for only $197

There's no time like now!
A portion of all sales go to helping buildOn an organization that helps elevate expectations of U.S. and international students and communities in challenging urban areas through service and education.

Access to the membership starts immediately, lessons are waiting on you today!
Imagine where your life would be a year from now if you start today!
I'll see you online!
Copyright 2016-2017 TONI L BROWN LLC | Terms & Conditions