CREATING YOUR CLASSROOM BOOKSTORE
THIS IS THE BEST ALL-INCLUSIVE COURSE CREATION SYSTEM AVAILABLE AT YOUR FINGERTIPS.
Steal MY "CARBON-COPY ME" formula TO CREATE AND LAUNCH YOUR ONLINE COURSE IN 90 DAYS. TAKE INFORMATION YOU ALREADY

KNOW

AND LOVE

,

PACKAGE

IT SO YOU CAN START BRINGING IN THE BANK EVERYDAY WHILE YOU EAT, SLEEP & PLAY.

-Bypass the BS of those time stealing, mind-numbing, fake freebies!
In 90 days, you will walk away with a fully done course ready for you to launch and start making your PayPal Ping 24 hours a day.
It's time to stop twiddling your thumbs and get it done so you can sit back and start banking the bucks with your online product in 2 hours or less
AND
do it without second guessing yourself or risk of getting it wrong

SO THAT 
you can start to bring in the bucks while you eat, sleep and play, open the door for more purchase options or continue your business conversation at any time of the day
WITHOUT
Busting any brain cells or selling yourself short
Look here, this video coaching experience guides you through each step it takes to complete your course map in 2 hours or less, so you can stop wasting precious time pondering about what your should include or exclude.

and start being about it and get your course into the hands that waiting for it.
If you are ready to do any of the previous items, then you need to check out my Map Your eCourse Content class. This class is guaranteed to jump-start your course design process and give you exactly what you need to in less time than flying by the seat of your pants. solo has gotten you so far.
So….
NO more second guessing yourself, now you can plan knowing you are heading in the right direction saving you time and your sanity.
Or
NO more watching someone else teach your dream course, you are about to create your dream.
because
Today is the day to take a hold of your life and create a course that gives you freedom of choice.
Why Me and Not Them….
I've been in your shoes! I still work a full-time, out of the home job (which I love) and needed a simple system to create a course while I was working. So I duplicated my technique to make it easy for you too. I know you need to create this in a easy to implement format and where you can see results immediately to keep you moving.
My technique is proven and used around the world and I have science backing my technique.
See, I've creates a simple system that takes you step-by-step to get your cash-making course content out of your head and into your clients hands in record time to free up your time to focus on more meaningful work and still make your PayPal ping!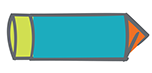 Industry secrets that cuts your design time, freeing up time to spend with your family or other work related activities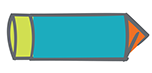 Comfort in knowing that a course design veteran, 20 years in the making, is guiding your process so you don't risk producing a product that's not profitable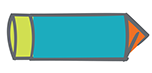 A format you can duplicate over and over again
There are six (6) lessons with six (6) activities sheets. Each lesson is designed to be completed on your lunch break (45 minutes or less). In each lesson I provide you an example of each step and there is an exercise you must complete before moving to the next lesson.
Q1. Do I need to know what I want to teach?
A1. Yes, you need to have an idea of what you want to teach. You need to know the topic.
Q2. Is it really only 2 hours of my time?
A2. Yep, it sure is only 2 hours. Each lesson is 20 minutes or less so with the activity you should be able to complete it in 2 hours or less. The time does depend on you and how you are able to pull together your ideas.
Q3. Will I get all lessons at one time?
A3. Yes, all lessons will be available instantly. Once you complete your payment, you will receive access. So just think you can have your course ready to create by the end of the day!
Q4. What if I need additional assistance?
A4. You will be able to send me an email to discuss options for additional assistance.
Copyright 2016-2017 TONI L BROWN LLC | Terms & Conditions